Accommodations & Dining
ACCOMMODATIONS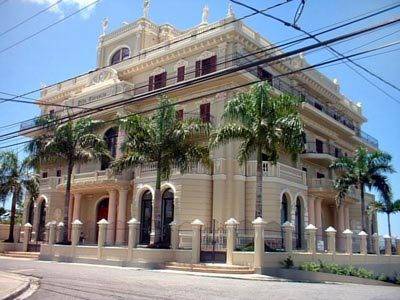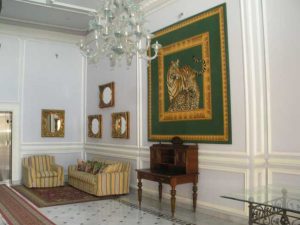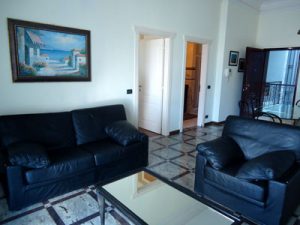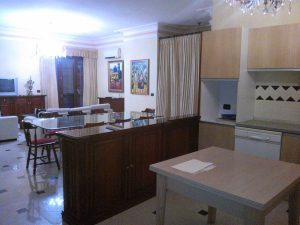 Accommodations will be at one of the top hotels on this part of the island.  All suites are 1 bedroom with living rooms and kitchens.  Upgrades are available to 2 bedrooms for a small fee.  All have balconies with great views of the town as well as the ocean which is less than 2 blocks away.
DINING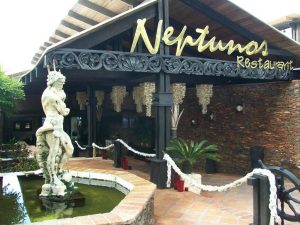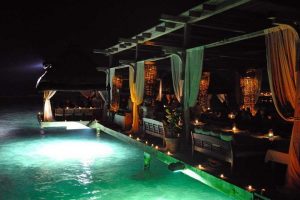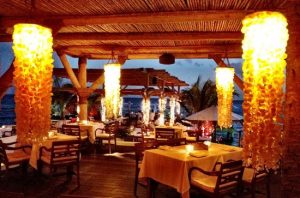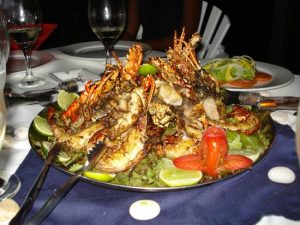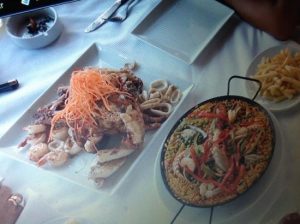 Along with dining in one of the finest restaurants on the island, your package also includes a candle light dinner poolside, a dinner rooftop overlooking the  city and beach as well as a romantic candle light dinner directly on the beach.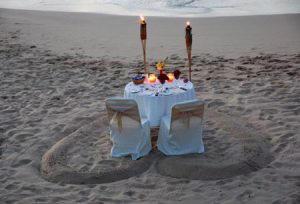 AND NOW
YOU HAVE ANOTHER CHOICE OF ACCOMMODATIONS
   Also,  for a limited time "upgrade" to our "brand new" beachfront facility,  at no additional charge.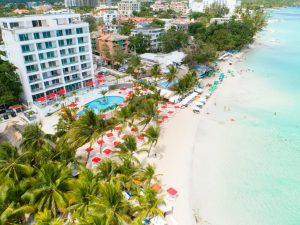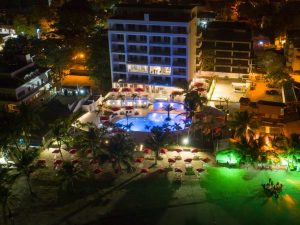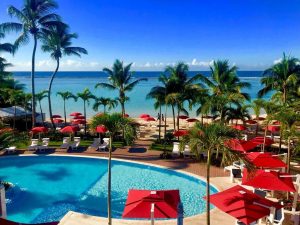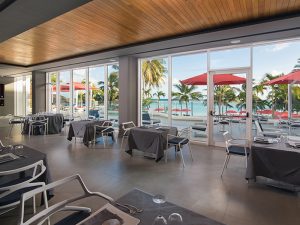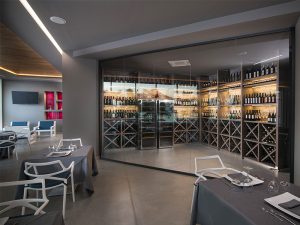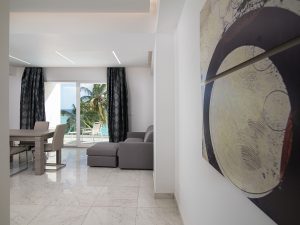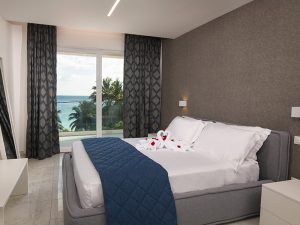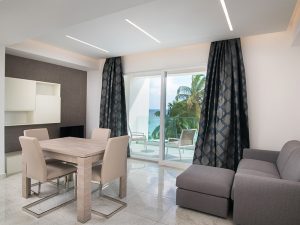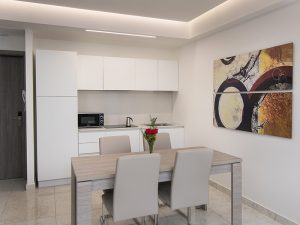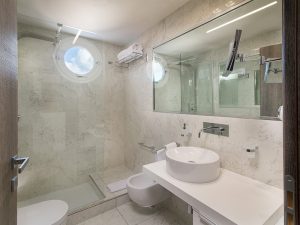 Relax with your new found Love on your private balcony, or beneath a swaying palm right on the beach.
It just doesn't get any more romantic than that.